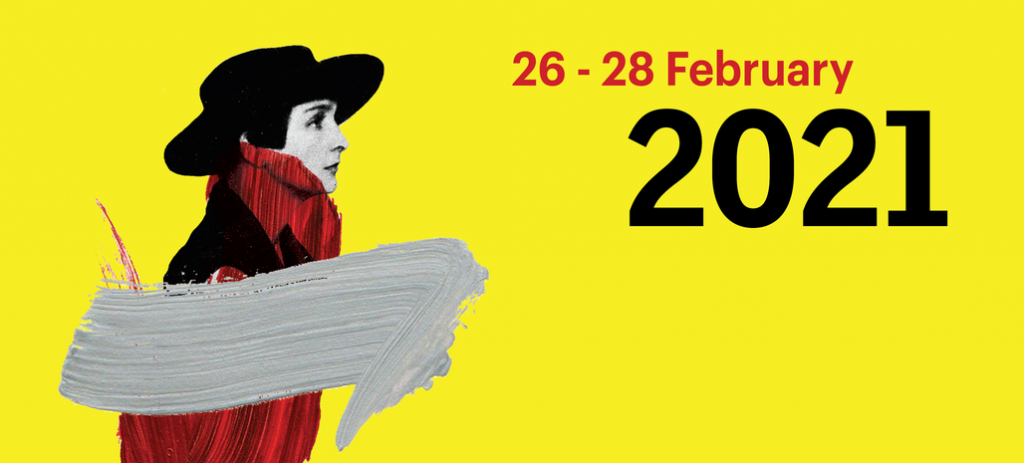 The Limerick Literary Festival, formerly known as The Kate O'Brien Weekend, began in 1984 to mark the tenth anniversary of the death of Limerick-born Kate O'Brien. The event continues to celebrate the life and works of the author, while attracting prominent participants from all over the world. It is an inspiring mix of both discourse and discussion.
Following a difficult year and anticipating ongoing restrictions the festival returns for 2021 in a digital format to allow book lovers continued access to our programme of events. For 2021 the festival will focus on the Irish Writer at Home and Abroad where some of the best names in Irish literature invite you to join them from their home to yours.
The Festival officially opens on Friday February 26th at 7p.m. with a broadcast from the Lime Tree Theatre of festival committee members Vivienne McKechnie, Eileen O'Connor and Marie Hackett, discussing the history of the festival, the journey we have been on as a festival for the last 12months, the challenges we have faced as a society and how the programme responds to those challenges. This will be followed by a streaming of scenes from Opera Workshop's opera in progress No2 Pery Square, moving through the grand and the grim worlds of the inhabitants at No2 Pery Square. Devised by the cast and brought to musical life by composer Fiona Linnane.
The festival programme continues then over Saturday the 27th and Sunday the 28th of February.
We will have contributors join us both live and pre-recorded over the course of the weekend with highlights to include Négar Djavadi, French-Iranian author, whose sensational first novel Désorientales, has been translated in more than 15 languages and awarded prizes in France and abroad, in conversation with Clíona Ní Ríordái
n, from the Centre Culturel Irlandais, Paris, in association with the French Embassy in Dublin, Dermot Bolger discussing finding himself writing from home in 2020, Dr Niamh Fitzpatrick discussing her work on grief and loss in a time of Covid 19, Limerick Native and Children's Author Julian Gough live from his adopted home in Berlin, Sinead Gleeson in conversation with Vivienne McKechnie, Sara Baume in conversation with Eileen O'Connor, poet Katie Donovan discussing her work to date, Manchán Magan in conversation with Kerri Ní Dochtaraigh and finally a panel discussion on the changes to literary publishing in 2020 with a variety of Irish, British and French publishers. We will close the festival by announcing the winner of the 2021 Kate O'Brien award for debut novel by an Irish Female Author.
Events for this year's festival will be presented online and will be free but ticketed and these tickets will be available from Eventbrite. All events are free of charge however there is an option to make a donation to the festival should you wish to.
Once again there is much to enjoy for the young and the not so young at the 2021 edition of the Limerick Literary Festival in honour of Kate O'Brien celebrating established and debut writers, artists, books and readers. We hope you can join us and look forward to your participation in this very special festival.